DESIGN FOR LONG TERM
It is essential to plan carefully when you build a garden. If you wish to design your dream garden in a professional manner do not hesitate to contact me. After we discuss your opinions in relation of the garden we survey the plot and identify all aspect of the site, then we produce a professional design. We offer computer aided designs which could be a handy tool to help you visualize your desired garden.
PROFESSIONAL CONSULTATION
Often we find that our customers wouldn't like to have a professional design. However it's a very important thing prior any major landscaping or garden makeover to have an initial consultation with our customers. This help us to identify all aspects of the garden as drainage, light exposure for wind, soil quality, existing plants etc. We would charge a fee that would cover our time and expenses for this service.
ECOLOGICAL LANDSCAPING
Building a new garden is hard work which meets with the joy of creation in our company. If you want to redesign or renew your already existing garden, we gladly offer a professional implementation. We offer the following: construction of patios, pathways, retaining walls, green walls, irrigation systems, water features, fencing. We also offer installation of roll out grass and many more.
GARDEN MAINTENANCE
A garden can only be really beautiful if it is maintained regularly and professionally. If you trust us to maintain your garden regularly, you have nothing else to do, but to enjoy its beauty and spend your time in there without the stress of its maintenance. You can take off the burden of maintaining your garden from your family and you can enjoy a gorgeous garden around your home.
BEE FRIENDLY PLANTING / PLANTERS
When it came to choose the right plants for your garden you could count on us for advice, plant acquisition and planting. We only supply the best quality of bedding plants, perennials, alpines, hedging plants specimen trees and fruit trees from a wide range of Irish plant nursery and garden centres. We are also capable to build raised beds from sleepers and supply various size of containers and planters.
CLEANING / GARDEN CLEARANCE
Sometimes not only the house, but also the garden needs a proper cleaning. Mostly in autumn and in the winter the build-up of leaf debris can cause annoyance. In a couple of years algae and moss can accumulate on patios and driveways, which is not only ugly, but can be slippery in wet weather. Then if a garden neglected for years it's necessary to rely on professional help to remove overgrown vegetation.
"Gardening is the art that uses flowers and plants as paint,
and the soil and sky as canvas"
GREEN WIZARD GARDEN SERVICES
Green Wizard Gardening Services provides a revolutionary new perspective in garden design, construction and maintenance. We want to introduce sustainable gardening to Ireland, how to make your garden not only beautiful, but at the same time low maintenance and ecologically low impact as well. We pride ourselves to approach gardening with a new sustainable mindset and try to build gardens not only to be a joy to residential and commercial customers alike, but being thoughtful for the future as well. Our company is based in Wicklow Town. Our business activity covers the whole of Dublin City, County Dublin and County Wicklow. The company equipped with hiqh quality power tools to provide quick, reliable and professional services for our customers.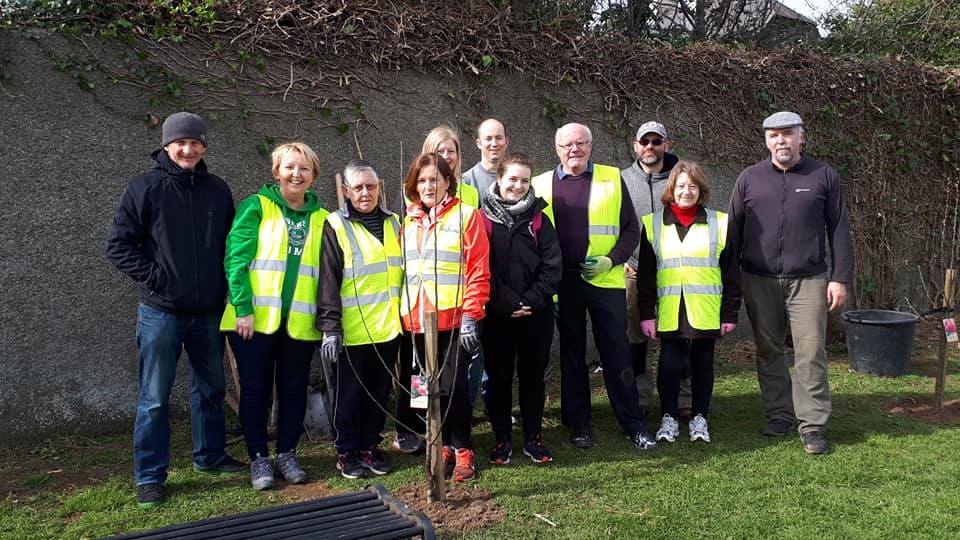 Cooperation with Wicklow Tidy Towns, 2019
SEE WHAT WE ACHIEVED WITH THESE GARDENS
SEE WHAT WE ACHIEVED WITH THESE GARDENS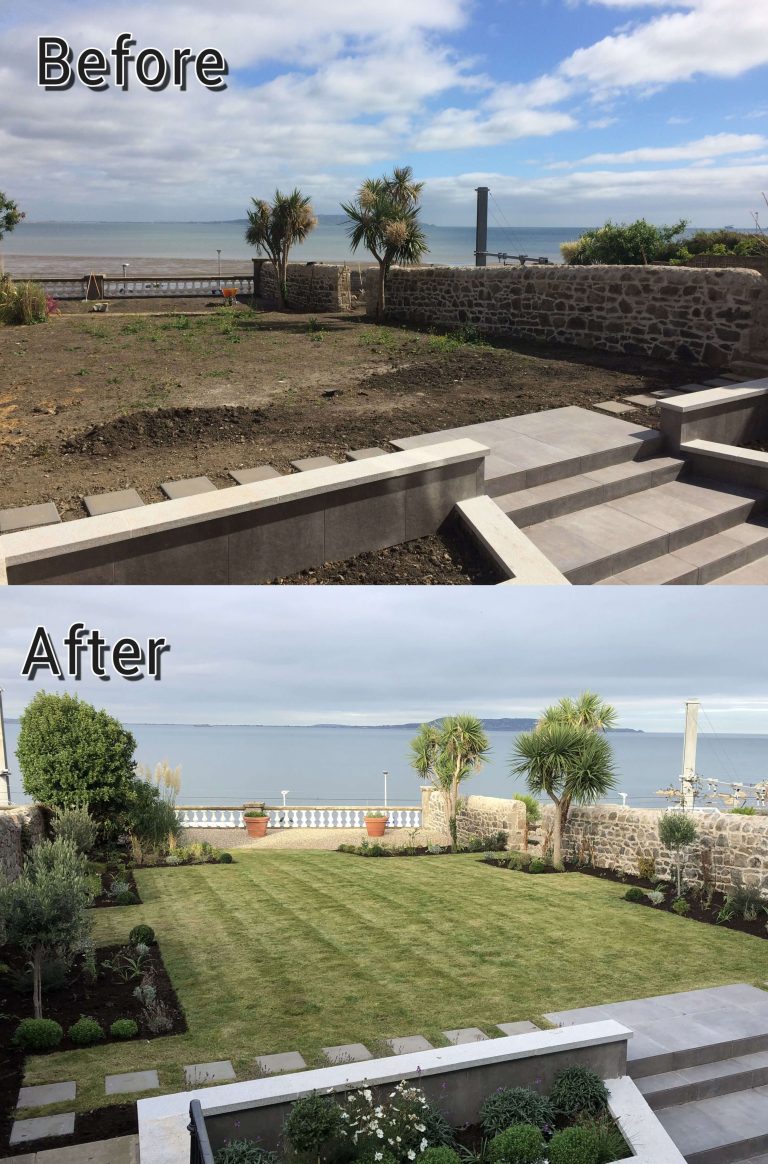 OUR CUSTOMERS SAY ABOUT US
We have used these guys many times and they are really dedicated and serious about their work. They always do a good job. They're reliable and trustworthy and take a real interest in gardening and the environment. They have plenty of equipment, are tidy and organised, and can do everything from give good advice, carry out planting, maintenance or just a once-off clean-up. Recommended.

Tycho Mays, Anthea Howbert

Just had Stephen from Green Wizard cut the grass (the first cut of the season) – did an absolutely beautiful job, very tidy & quick, took all grass cuttings away & left the garden in pristine order – absolutely no hesitation in recommending him.

Steven demonstrated a level of expertise and passion that transformed our garden. His work is precise and immaculate, he obviously loves what he does and that really comes through in his work. He really listens to what you want and his advise and experience is invaluable. He always works in an environmentally friendly fashion and with a long term view of how the garden will mature. Absolutely totally recommend him, you will never need another gardener.

Steven showed ingenuity in designing and executing a very charming backgarden with all the conditions and budget we put on him, and he advised us with great expertise which plants working and which is not in our place. He has very good communication and true talent to make a simple back lot into an enchanted and perfectly taylor made garden. I will hire only him as a gardener and garden advisor in the future.

My wife and I decided that this year was the year to redo our back garden. We asked 3 gardeners for quotation to renovate the garden. Two of them came back with "lets skim the garden and put roll out turf and that's it ". Stephen arrived and spent time looking at the garden, he listened to the ideas that my wife and I had. Thanks to Stephen and his expertise we have, as my sister said – a garden from a magazine.

Istvan did an amazing job and he is a very fast worker as well! Thanks so much! We want him back in the spring!